While we live in a time of awe-inspiring advancements in cancer prevention, diagnosis and treatment, many of us who seek cancer care hit barriers at every turn. Income, education, geographical location and discrimination based on ethnicity, gender, sexual orientation, age, disability and lifestyle are just a few of the factors that can negatively affect care.
So this year's World Cancer Day's theme, "Close the Care Gap", is all about raising awareness of this equity gap that affects almost everyone, in high as well as low and middle-income countries, and is costing lives. It's about having an open mind,
challenging assumptions and looking at the hard facts.
Whoever you are, you have the power to reduce the impact of cancer for yourself, the people you love and for the world.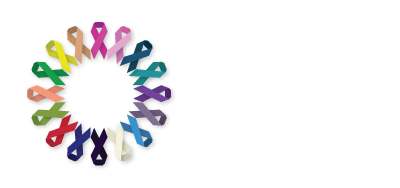 Only when we learn and understand, can we can take action and make progress. It's time to close the care gap.
To directly fund cancer research, access AFCR's Ways to Give and set up your donation
Donations of HK$100 or more are tax deductible
Hugill & Ip kicks off the #CloseTheCareGap campaign on 4 February – World Cancer Day – and will continue to spread awareness about cancer prevention, detection and treatment throughout the month of February 2022, while raising funds for Asian Fund for Cancer Research.
The campaign wraps up on 28 February – which marks the deadline to receive applications for the 2022 BRACE Award Venture Competition.
What do we mean by "inequity"?
In healthcare, inequality refers to the uneven distribution of resources. By contrast, inequity means unjust, avoidable differences in care or outcomes. The difference may seem subtle, but closing the cancer care gap isn't really about simply providing everyone with equal resources. One size doesn't fit all, and every challenge demands a different solution. Equity is about giving everyone what they need to bring them up to the same level.
Where you live. Who you are. Where you come from. What you do. Who you love. These are called the social determinants of health, and they represent the many factors that may lead to inequities. They can unfairly stand between you and cancer prevention, diagnosis and treatment.
Explore the barriers that stand in the way of cancer care:
Gender norms and discrimination
Barriers for minority populations
Socioeconomic status
The rural-urban divide
Age discrimination
Refugee status and forced displacement
Homophobia, transphobia and related discrimination

Headquartered in Hong Kong, AFCR (HK Registered Charity IR No: 91/7750) is uniquely positioned to implement in Asia the newest cancer research discoveries and technologies from around the world, investigate the distinct causes of cancer in Asian populations through innovative genetic and molecular research, and develop more effective therapies tailored to the region's cancer patients.
The BRACE Award (Bridging Research from Academia to Cancer Entrepreneurship) is designed to advance and catalyze the commercialization of innovative cancer research discoveries. The initiative provides a combination of investment capital, prize money, exposure-generating opportunities and enhanced access to AFCR's network of cancer industry professionals and researchers in the region and around the world.
The winning company will receive US$600,000 in investment funding from AFCR and co-investors, subject to due diligence and negotiation, which will serve as early seed money for proof of concept and proof of value on the path to clinical trials and, eventually, to new effective therapeutics that could save patients' lives.