Family disputes can take many different forms, from the traditional probate disputes to family company shareholder disputes. Clients who are involved in family disputes can only be benefited from experienced litigators who have extensive knowledge of both probates and trusts from both non-contentious and contentious perspectives.
Hong Kong families are generally familiar with using different assets holding structures (including off-shore structures) to hold their family assets, businesses, real estate and investment portfolios. However, such structures may have been set up without the assistance from professional advisors or may no longer be fit for purpose which can give rise to disputes. We have a deep understanding of the needs of our private clients and the dynamics of families, family businesses and personal relationships.
Podcast S1E5 | Private Client: Estate Planning & Probate Process
https://www.hugillandip.com/wp-content/uploads/2018/11/hugill-ip-hdr-senior-women_1920x700.jpg
1920
700
Alfred Ip
https://www.hugillandip.com/wp-content/uploads/2019/09/hugill-and-ip-solicitors-Alfred-Ip_500x700.jpg
Podcast S1E5 | Private Client: Estate Planning & Probate Process
References
Adam Hugill is recognised as Recommended Lawyer in the category of Leading Employment & Labour Lawyers.
Alfred Ip is recognised as First Tier Lawyer in the category of Leading Estates, Probate & Succession Litigation Lawyers.
They have been identified by their fellow Hong Kong-based lawyers and barristers specialsing in in these areas for their expertise and abilities in the area.
Hugill & Ip has been ranked by Benchmark Litigation in the following practice areas:
Notable Firms for Commercial and Transactions
Highly Recommended for Private Client
Hugill & Ip is recognised for its work in dispute resolution and the firm has a distinct focus on employment and private client litigation. Key names in the dispute resolution team include partners Alfred Ip and Adam Hugill who led the majority of cases worked on during the research period.
One highlight saw the firm advise a beneficiary in challenging an action of the professional administrator in his estate administration by selling the family home. The home in question used to be the recording studio of Crown Records, one of the most renowned record labels in Hong Kong in the 1970-80s.
Benchmark Litigation
- 2020
Alfred Ip of Hugill & Ip Solicitors maintains a strong reputation for his contentious probate, trust and estate planning practice. He typically represents families and private individuals in estate disputes, probate actions and applications for declaratory relief. One source confirms that he is "very adept at dealing with probate matters."
Three of Hugill & Ip partners ranked as Asialaw Leading Lawyers in the following practice areas:
Adam Hugill for Labour and Employment
Alfred Ip for Private Client and Dispute Resolution
Christopher Hooley for Corporate and M&A
Client feedback:
"We are happy with the comprehensive and holistic work done by the law firm and Alfred Ip. They helped us to revise the trust deed to fulfil the requirement of the client."
"Adam Hugill is canny, smart and well educated as well as being easy and pleasant to communicate with."
"Adam Hugill is an excellent communicator, listening intently and giving helpful advice, not shielding us from the 'bad news'. Emails are answered promptly and succinctly, and I trust his judgment thoroughly."
Alfred Ip of Hugill & Ip Solicitors is noted for his private client work, having particular expertise in litigation arising from wills and inheritance provisions. Clients praise his "strategic" approach and describe him as a "big-picture lawyer". "He is pragmatic and goes straight to the point", a source also reports.
How we can help you
Challenging the validity and enforceability of a Will
Dispute over who to be appointed as administrator of an estate, including appointment of independent professional estate administrator
Advising trustee and estate administrator in seeking directions from Court when beneficiaries are in dispute, in particular Beddoe application
Bringing/defending claims under the Inheritance (Provision for Family and Dependants) Ordinance
Disputes among family members as shareholders of assets holding vehicles for family wealth, with one party seeking to be brought out by accusing the controllers of the family company for oppression
Financial control of vulnerable clients (contentious committee applications) and Mental Health Ordinance applications
Advice
Our clients include private individuals, trust companies and professional administrators.
Our experience goes beyond Hong Kong and we work regularly with foreign law firms in multi-jurisdictional trust and estate dispute.
The Impact of Divorce Proceedings on Trusts
The Impact of Divorce Proceedings on Trusts
https://www.hugillandip.com/wp-content/uploads/2019/06/eric-ward-501550-unsplash-e1559639551503.jpg
1800
1200
Alfred Ip
https://www.hugillandip.com/wp-content/uploads/2019/09/hugill-and-ip-solicitors-Alfred-Ip_500x700.jpg
Testamentary Freedom and Disinheritance in Hong Kong
Testamentary Freedom and Disinheritance in Hong Kong
https://www.hugillandip.com/wp-content/uploads/2018/11/family-yellow.jpg
799
604
Alfred Ip
https://www.hugillandip.com/wp-content/uploads/2019/09/hugill-and-ip-solicitors-Alfred-Ip_500x700.jpg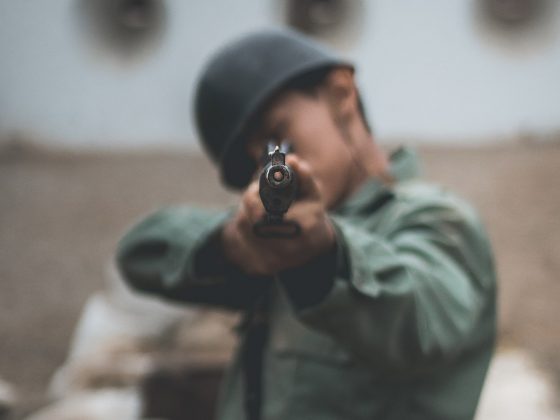 Execute the Executor! How To Replace An Executor in Hong Kong
Execute the Executor! How To Replace An Executor in Hong Kong
https://www.hugillandip.com/wp-content/uploads/2018/10/sebastian-leon-prado-443131-unsplash_1601x899.jpg
1601
899
Alfred Ip
https://www.hugillandip.com/wp-content/uploads/2019/09/hugill-and-ip-solicitors-Alfred-Ip_500x700.jpg